We love what we do and we are ready to
drive the industry to the next level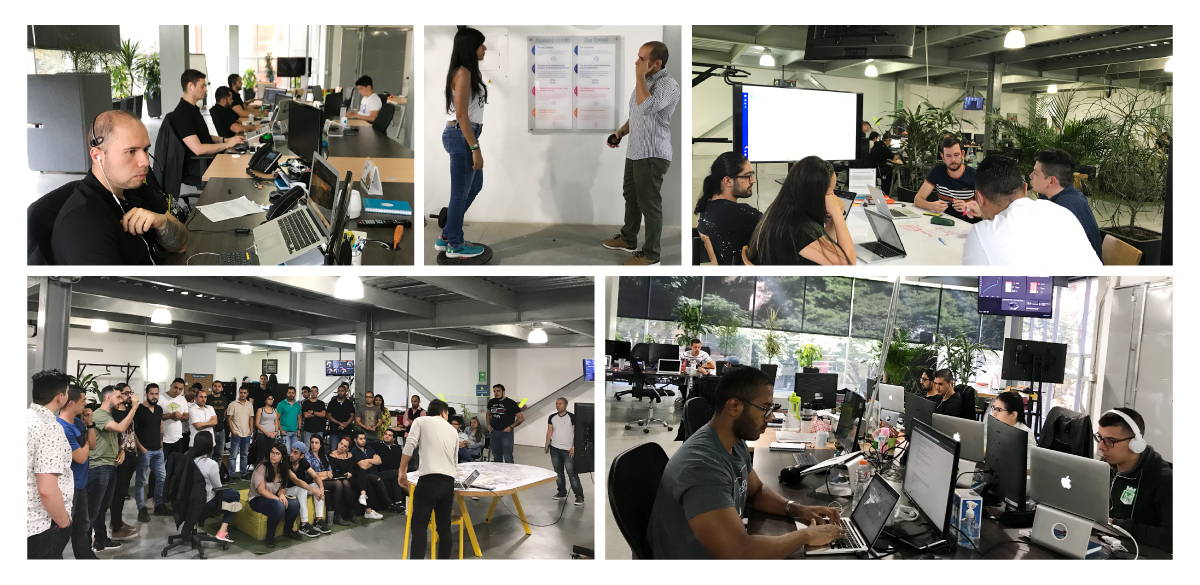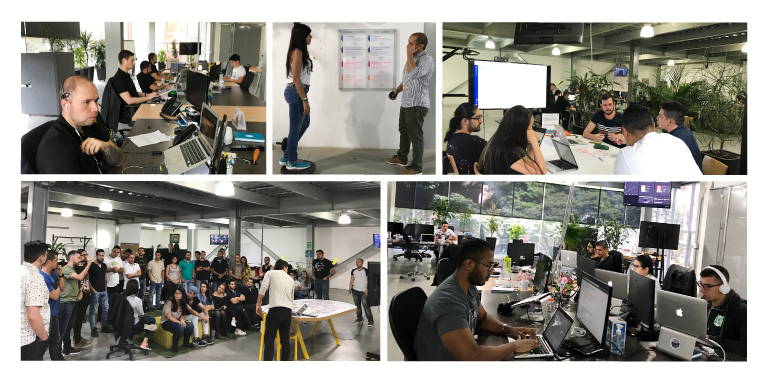 Meet the warriors that accepted the challenge to drive the industry to the future.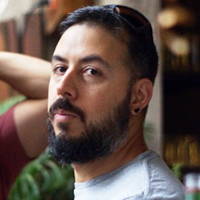 I'm a passionate, creative and self-motivated individual who is absolutely crazy about technology and loves to experiment with it on a daily basis. I also love learning from people (everyone is a teacher), the outdoors and most of all having fun with my wife and kids!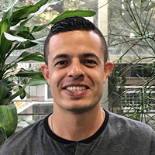 Daniel
Giraldo
COO / Team Coach
I'm a Computer Engineer since 2007 and started to work for Vertical Technologies in 2009. I like software development, but being a team leader and helping them grow is one of the things I enjoy the most. I like sports in general, specially soccer. Spending quality time with my family is very important to me, is one of the best things I love to do.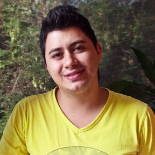 David
Osorio
PO Dean ( Product Owner Dean)
I'm passionate about software development. I love what I do and the different tasks I perform within the company. I like for people to learn about the system, that's why I'm the Komet University leader, which is a platform where we teach the entire team about it through exams that I designed myself.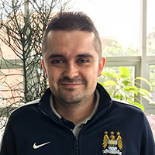 Diego
Garcia
Senior Researcher
I have been working as an Engineer for many years and I have always felt passionate about software development, from the initial idea all the way to the final product. I love reading and experimenting with new technologies. My family is one of my biggest passions, I love sharing moments with my wife, my dog Lukas, and my two cats Max and Susy.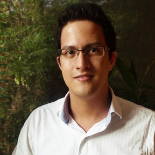 Johan
Hidalgo
R&D Engineer
I am passionate for everything technology related, I like to read the latest news and be up-to-date with everything that's going on. I enjoy new challenges and the lessons that I learn from these. I'm a music fan, I can't live without it being a part of my daily activities. I love animals and nature, and enjoy spending time with my friends.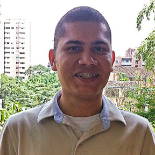 Francisco
Perez
Performance Guru
I started working for the company on February 18th of 2013 as Analyst Developer. I like web development, business intelligence and the development of mobile apps. I'm happily married and enjoy motorcycle rides with my wife.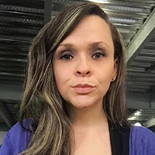 Catalina
Correa
Financial Manager
Financial engineer from the University of Medellin. I'm responsible for providing financial advice and support for the decision making process regarding the business. I'm friendly and kind, and since I've been working for Komet I have become more flexible in terms of my working environment. I love yoga and Dogs.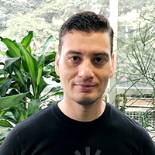 Oscar
Garcia
PMM ( Product & Methodology Mentor )
I am a Computer Engineer with more than 7 years of experience in all phases of the lifecycle of information systems, especially for web applications built in Java for the banking and finance sector. I use my free time to study, eat, sleep, swim, walk, workout, and take care of my dog.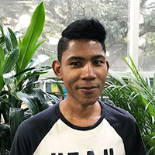 Manuel  
Leudo
Analyst Developer
I am a System Engineer from the "Universidad Nacional" and I am very interested specially in front end web development . I consider myself a very calm person and I enjoy meeting new people and learning from them. In my free times I love dancing.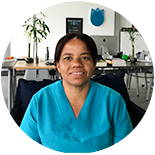 Emilia
Anaya
Momma Emilia
I enjoy sharing time with friends and family as well as listening to others' needs. Going to the gym is one of my biggest passions.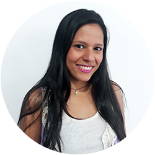 Alexandra
Florez
Floral System Expert
I am a music lover, happy, patient and friendly. I enjoy learning new things and meeting new people from different places in the world. I believe that everything is possible in this live, if we work hard to get it.
Ana Karina
Hernandez
Happiness Provider
I consider myself a risk taker and an outgoing person. I get along with pretty much anybody I can have a conversation with. I'm passionate about fitness, I love working out and having a good time. My goal in life is to simply live life and take it one step at a time.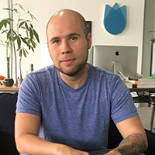 Daniel
Londoño
Business Specialist
I am passionate about Mechatronics and technology. Very creative person and easy-going. When it comes to work I am very dedicated and focused on what I do and will not rest until is done.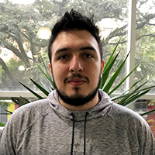 Pablo
Arango
Analyst Developer
I am a person who is happy and likes to dream, passionate about my job, and my career, always interested in learning and serving.
Marcela
Saracay
Implementation Visionary
I love helping and finding solutions that enable us to enjoy life to the fullest. Traveling and learning past cultures is my new found hobby. I enjoy work, family, friends, yoga, coffee and spending as much time as possible with my dog.
Leandra
Montoya
Occupational Health System
I am in charge of the occupational health, my work fascinates me, since I admire it and I love to help people, I consider myself a cheerful person, dreamer, I love music, art, and people that make me laugh.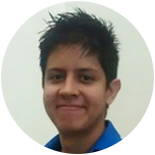 Daniel
Rendon
Web Developer
I'm a Systems Engineer with emphasis on the development of web solutions. I love to learn new technologies and I'm very committed to everything I do. My passions are football, programming and drawing.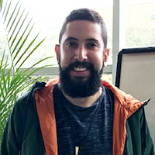 Juan Camilo
Jaramillo
Visionary Graphic Designer
I describe the way I work as the result of my passion for what I do every day. This is because, in everything I analyze and investigate, I fill myself with the simplest and most brilliant things the world has and that surround me. This allows me to build ideas directed to an effective communication.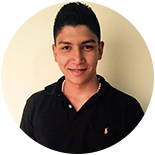 I am a test analyst and I like web and mobile development. I love software testing and the reason for my passion for development is to understand the developer and its environment in order to improve the quality of the software projects.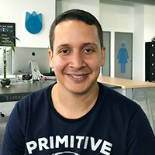 Manuel
Guerrero
Cultural Mediator
I am crazy about communication, writing and reading. I think learning a language is the best way to enrich your mind, that is why I work as a french and english translator and sign language interpreter. I really like travelling and meeting new people.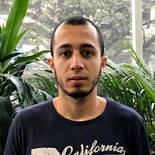 Carlos Andres
Restrepo
Analyst Developer
I'm passionate about discovering and learning new technologies, always looking forward to improve both professionally and personally. I also like to help in situations where I can be productive.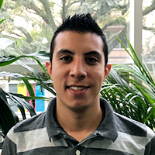 Juan Pablo
Quiceno
Web Developer 
I'm passionate about software development. I like to constantly learn about anything related to technology and I always look forward to do things correctly. I also like motorcycles and extreme sports.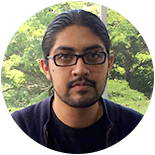 Sebastian
Higuita
Codewarrior
I'm focused on the daily learning of new technologies, very passionate about programming. I'm also a rock, metal, and guitars lover.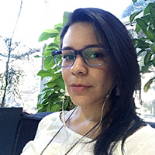 Milena
Jaramillo
Traveler PO ( Product Owner )
I'm a responsible and friendly person and I love traveling! Seeing a customer's satisfaction face when receiving excellent service quality is my biggest pleasure.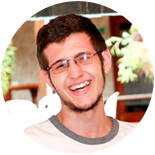 Daniel
Mazo
Analyst Developer
I consider myself a lover of art and a creator of it, whether playing the guitar or creating software. I like to turn ideas into reality and to prove that nothing is impossible for us.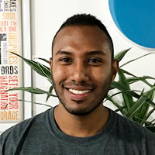 Sebastian
Chalarca
Analyst Developer
I consider myself a disciplined and dedicated person. I like to do sports on my free time, investigate new web technologies and spend time with my family.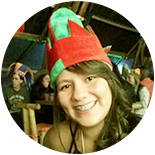 Karen
Chavarro
Dreamer QA
I'm a Systems Engineer, I love my job. I love to learn, dance, travel, smile and I enjoy simple things in life.
Anthony
Palacio
Implementation Facilitator
I'm a very friendly person, kind and respectful. I love playing videogames and electronic melodic music. I am a DJ/Producer and I like to create new ideas. I'm always willing to help and deliver good service.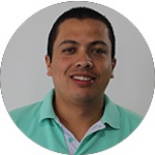 Carlos Andres Hurtado
The infrastructure Friend
I am a very curious person, passionate about technology. I enjoy investigating and learning new things. I believe I'm learning new things every day and at all times, even while I am writing this message.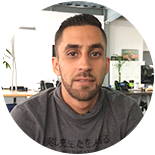 Francisco
Giron
The Frank Service
A proactive and happy person always looking to have a great time with the people that I am surrounded with.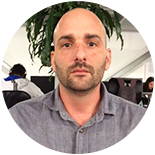 Ricardo
Jaramillo
Ninja Sales
A lover of dogs and motorcycles, I am passionate about caring for people and offering them life opportunities.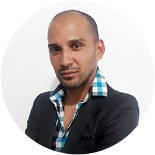 George
Velez
Floral System Solution Specialist
I'm constantly practicing gratitude and seeking the true value of everything that surrounds me. Through this life experience I seek to learn from others, to apply what I know, as well as to share my acquired knowledge.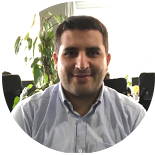 Felipe
Flores
Finding Lover Solutions
I consider myself a friendly and respectful person. I have been married for almost 7 years and spending quality time with my wife and my little princess is what I love the most. Since I have memory, playing soccer has been my biggest passion.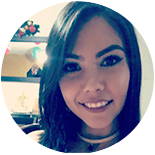 Angie
Ramirez
Wizard Service
I consider myself a friendly, strong and very patient person. I love to meet new cultures and people. Also, right now I'm studying ontological coaching which I love very much.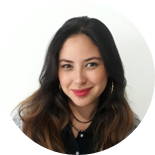 Maria
Delgado
Content Artist
Beer brewing enthusiast, Music and UFC lover. Eager to learn as much as I can and help others along the way!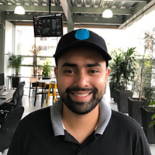 Fabrizio
Jaramillo
Chemical Graphics and Design
Curiosity, art and a little adrenaline are adjectives that define me as a person. I'm a graphic designer who loves to express ideas in a simple and effective way. I'm always doing my best to offer people an easy graphic reading.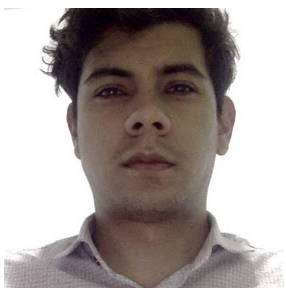 Pedro Alejandro
Rojas
Marketing Strategy Developer


I like entrepreneurship and people who dare to "dream big" and work for it. I love playing guitar and programming in the evening while listening to a documentary on string theory and talking with my friends Kubrick, Pitagoras and Einstein.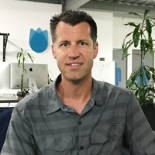 Adam
Mace
Solutions Guide
I love being outdoors camping and hiking. My entire career has been in the Floral industry. Sales, Operations, Accounting, I have done it all. I know the challenges we face in the industry and I enjoy being a guide to meaningful solutions to those challenges.
Jessica
Tavera
Analyst Developer
 
I am a responsible person and passionate about my profession. I like to learn every day and look for the best way to do things. In my free time I like to practice yoga, painting and dancing.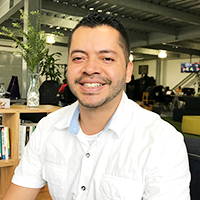 Wilmar
Castaño
Dream Developer
 
I love my profession and know that through it I make things much easier for people. I enjoy painting, drinking some beers and sharing as a family.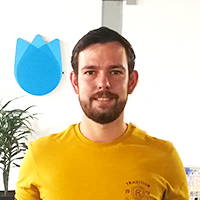 Daniel
Vulinovich
Product Owner
I love seeing lives improved and businesses grown through technology. A big fan of the outdoors, hiking, camping and sailing.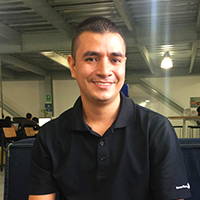 Edward
Velasquez
Full--Stack Developer
 
I am a very cheerful person, with the best attitude to face new challenges, I am always willing to give my knowledge and learn from all the people around me, in my free time I like to play soccer, spend time with family and read the new ones technological advances to integrate them in my day to day.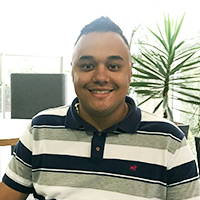 John Diego Saldarriaga
Passionate QA
 
I like to experiment, get out of my comfort zone and travel. I like people who are sincere and dare to show themselves as they are. I dedicate my spare time to my business, personal growth and playing my favourite sports, football and swimming. Everything I do is always accompanied by music.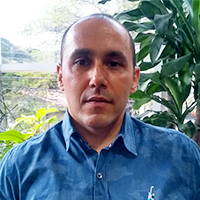 Mauricio
Ocampo
Project Manager
 
I love learning about the universe. I have a very calm personality and I love helping others.
Sport is my lifestyle and riding a bicycle is what I like the most, I would like to get to Argentina by bicycle.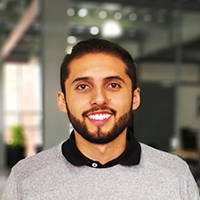 Daniel
Martínez
Happy Developer
 
I really love what I do and always try to give the best of myself to make a really good job. I like the astronomy and photography.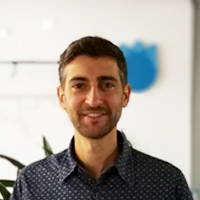 Fernando
Canzani
Director of Professional Services
Passionate about sports, trekking, nature, technology and any type of board game. I like to travel, live in different countries and constantly learn from people and places I visit. Fan of River Plate, Atletico Nacional and Barcelona. I like professional challenges, learn and improve my relationships.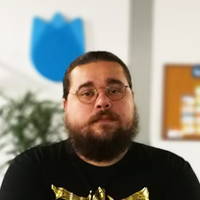 Daniel
De La Pava
Developer Java Web Full Stack
Passionate about developing applications, video games, music and lover of role-playing games. I like to work in a team and I really like what I develop and work on.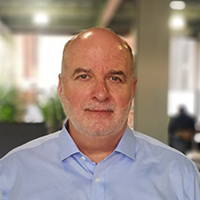 Robert
Trimbee
Chief Business
Development Officer
 
I am that kid who when he gets a new toy takes it apart to see how it works. I love to solve problems and make things better than they were before. I constantly analyze and think strategically. I am an enthusiastic builder of systems and processes. I believe that mentoring and empowering people rewards both the receiver and the giver.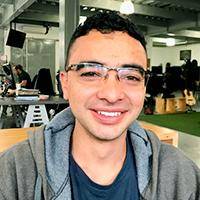 Duvan
Sanchéz
Full Stack
Software Developer
Programming is a passion that I have had for a very long time, but it is not the only thing that keeps me up at night. Watching anime, series, reading, riding bicycle and assemblying and disassemblying things. I consider myself a person who likes to explore the possibilities of things and having fun in the process.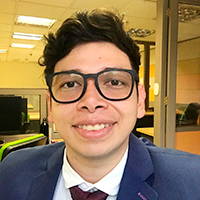 Jesus
Martheyn
Scrum Master
I really love project management and technology in general. I love to spend time with my family, friends and invest huge part of my time changing others lives. I'm someone dedicated to improving my professional profile, always keeping my family and dreams in mind.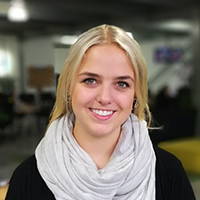 Elena Mejía
Marketing Strategist /
Creativity Seeker
Cooking, helping others and traveling around the world are the three things I love the most. I'm passionate about my work and studies, as well as an enthusiast for making friends and gaining knowledge along the way.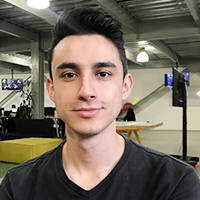 Ricardo
Peña
Customer Service
Representative
I'm a big fan of cinema and animation. I love discovering new and exciting bands, if it fuses some jazz, prog rock, cuban sounds and/or electronic music, I'll probably like it. I love how much one can understand about people through the particularities of a language and food.
.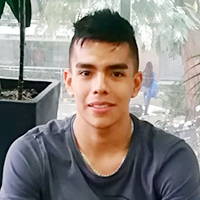 Juan Pablo Valencia
Web
Developer
I'm passionate about training exercises in general, playing Football and swimming are my hobbies, I appreciate the knowledge that people can give and teamwork. And I'm in love with development and knowing knew technologies every day is part of my passion, I'm always open to learn something new.

Meetup Networking
We believe in the power of knowledge and that's why we run Meetups to share with you what we know. Don't wait any longer to see our upcoming events!