We love what we do and we are ready to
drive the industry to the next level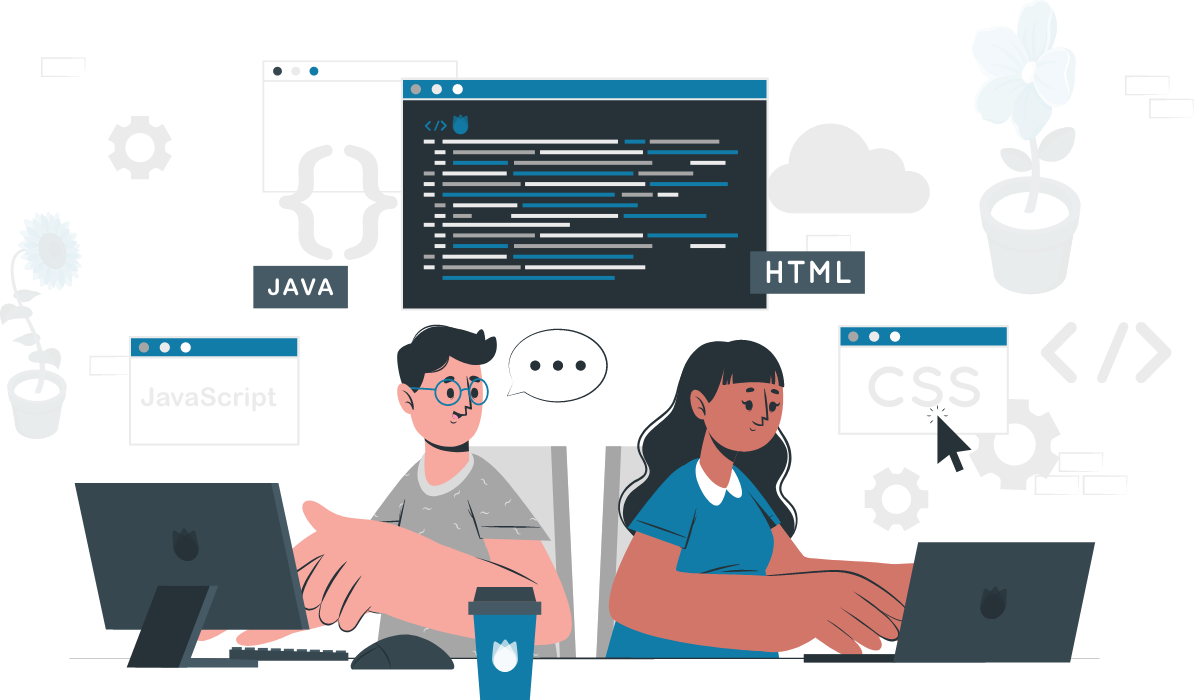 Meet the warriors that accepted the challenge to drive the industry to the future.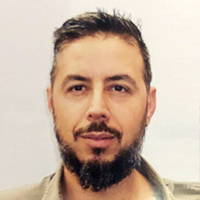 I'm a passionate, creative and self-motivated individual who is absolutely crazy about technology and loves to experiment with it on a daily basis. I also love learning from people (everyone is a teacher), the outdoors and most of all having fun with my kids!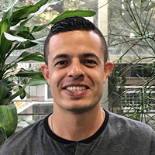 I've been a Computer Engineer since 2007 and started to work for Vertical Technologies in 2009. I like software development, but being a team leader and helping them grow is one of the things I enjoy the most. I like sports in general, especially soccer. Spending quality time with my family is one of the things I love the most.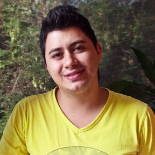 David Osorio
Support & Maintenance Manager

I'm passionate about software development, the tasks I perform within the company, and the system itself. Fun fact! I created a process to evaluate someone's knowledge about the system called Komet University.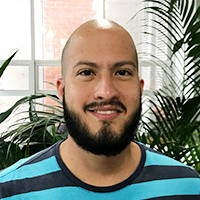 Johan Hidalgo
Development Manager

I'm passionate about everything that is related to technology, latest news, and being up to date with anything that's going on. I enjoy new challenges and all the lessons I learn from them. I consider myself to be a fan of music, I can't live without it, especially by making it part of my daily activities. I love animals, nature, and enjoy spending time with my friends.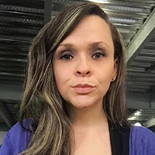 Catalina Correa
Financial Manager
I'm a Financial Engineer from the University of Medellín. I'm responsible for providing financial advice and support to the decision making process regarding the business. I'm a friendly and kind person. Since I started working for Komet, I've become more flexible in terms of working environment. I really love yoga and dogs as well.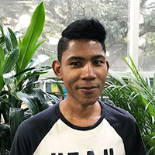 I'm a System Engineer from Colombia's National University. My interests are mainly in front end web development. I consider myself to be a very calm person, who enjoys meeting new people and learning from them as much as I can. I love dancing in my free time.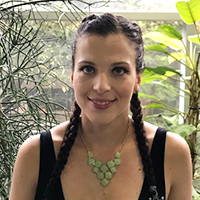 Karina Hernández
Implementation Specialist

I consider myself a risk taker and an outgoing person. I get along with pretty much anybody I can have a conversation with. I'm passionate about fitness, I love working out and having a good time. My goal in life is to simply live life and take it one step at a time.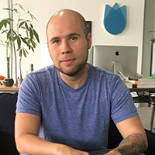 Daniel Londoño
Customer Specialist Leader
I'm passionate about mechatronics and technology. I consider myself to be a very creative and easy-going person. When it comes to work, I'm very dedicated and focused and won't rest until it's done.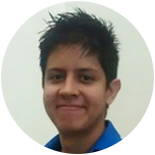 Daniel Rendón
Unit Development Arquitect
I'm a Systems Engineer with emphasis on development of web solutions. I love to learn new technologies and I'm very committed to everything I do. My passions are football, programming, and drawing.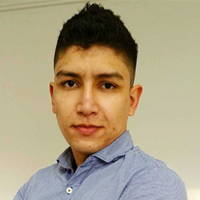 Juan Vanegas
Manual Tester 
I'm a test analyst and I like both web and mobile development. I love software testing and the reason for my passion for development is to understand the developer and its environment in order to improve the quality of software projects.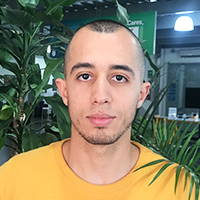 Carlos Restrepo
Performance & Database Arquitecteveloper
I'm passionate about discovering and learning new technologies, always looking forward to improving both professionally and personally. I also like to help others out with productive solutions and suggestions.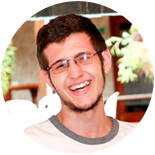 Daniel Mazo
Tech Support Arquitect
I consider myself to be a lover of art and a creator of it. Whether it involves playing the guitar or creating software, these are the absolute things I love the most. I really enjoy turning ideas into a reality, and proving that nothing is impossible.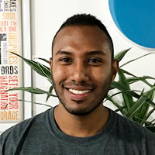 Sebastián Chalarca
Developer
I consider myself to be a disciplined and dedicated person. During my free time, I enjoy playing sports, investigating and reading about new web technologies, and spending time with my family.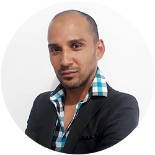 George Vélez
Implementation Specialist
I'm constantly practicing gratitude and seeking the true value of everything that surrounds me. Through this life experience I seek to learn from others, to apply what I know, as well as to share my acquired knowledge.
I'm a responsible person and I'm also very passionate about my profession. I like to learn something new every day, while looking out for different ways to do things. During my free time, I enjoy practicing yoga, painting, and dancing.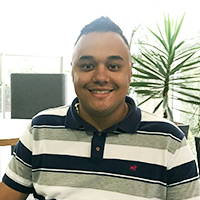 John Saldarriaga
Manual Tester
 
I like to experiment new things, get out of my comfort zone, and travel. I truly appreciate sincere people who show themselves as they really are. During my spare time, I dedicate my efforts to my business, personal growth, and playing my favorite sports; football and swimming. All my activities are always backed up by music.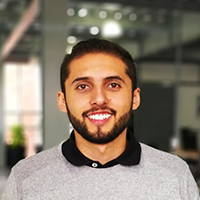 Daniel Martínez
Unit Development Arquitect
To be honest, I absolutely love what I do and always try to give my best while doing it. Besides that, I also enjoy astronomy and photography.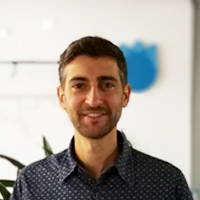 Fernando Canzani
Director of Professional Services
Passionate about sports, trekking, nature, technology, and all sorts of board games. I like to travel, live in different countries and constantly learn from people and places I visit. Fan of River Plate, Atletico Nacional and Barcelona. I enjoy professional challenges, learning, and improving my relationships.
Robert Trimbee
Chief Business Development Officer
I am that kid who when he gets a new toy takes it apart to see how it works. I love to solve problems and make things better than they were before. I constantly analyze and think strategically. I am an enthusiastic builder of systems and processes. I believe that mentoring and empowering people rewards both the receiver and the giver.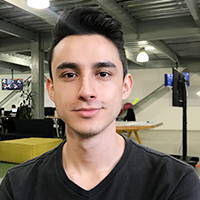 Ricardo Peña
Customer Service Representative
I'm a big fan of cinema and animation. I love discovering new and exciting bands, especially when it fuses some jazz, prog rock, cuban sounds and/or electronic music. I love how much a person can understand about people through the particularities of language and gastronomy.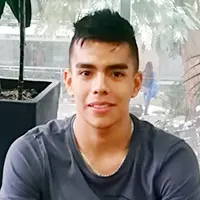 My hobbies are playing soccer and swimming. I also love sports. I appreciate knowledge that others have to offer and team work. I'm very passionate about new technologies, while always being open to learning something new.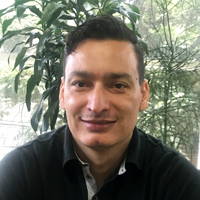 I love football and sports in general. I'm a developer who enjoys solving problems no matter the language.
I'm always trying to learn new things and improve my skills.
.

Just an alien-human being who loves cats and Java development. I'm into learning new technologies, trying them out, and growing both personally and professionally as much as I can. I love watching television series, playing video games, and listening to my favorite music. I always try to do my best in everything I do.
.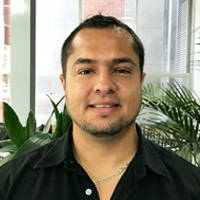 Javier Jaramillo
Software Quality Manager


I'm a kind and serious person. I really like to help people and listen to them. I love technology and music, I really enjoy spending time with my doggies, my family, and definitely love to drink beer while eating tasty food.
.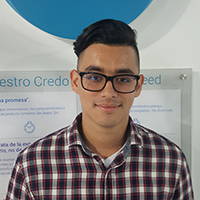 Daniel Cifuentes
DevSecOps Manager
I like visiting new places, cultures and people. I'm passionate about software development and find myself always trying to learn about new technologies in order to improve the quality of life of people through it. During my time off, I like to spend every moment with my beloved ones. I learn new things every day and I also play the guitar.
.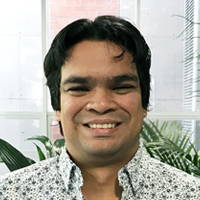 Luis Meléndez
Director of Engineering
I really enjoy cooking, fishing and living new experiences. I consider myself to be curious, creative and practical by nature. I enjoy every moment I have by spending it with my family and friends. I'm also passionate about good music, sports, beer, and liquor collecting.
.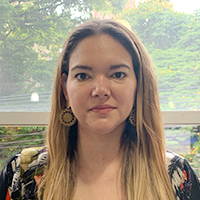 Victoria Araque
Scrum Master
I love art. I'm happy with my colored pencils because through them, I can express myself and relax. I take every opportunity to learn new things. I love spending time with my family and living new experiences with them.
.

William Del Valle
Unit Development Arquitect
I'm very passionate about new technologies and finding the best way to implement them for others to benefit. I like spending time with my family and trying to fulfill my children's wishes. I like to read, listen to music, and share a good beer with my friends.
.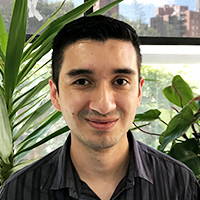 Jeisson García
Technical Support Assistant
Although I speak very little, I love helping others around me when they require it. I enjoy anime, going to the movies, as much as laid back plans such as going out for coffee or simply having a conversation outside.
.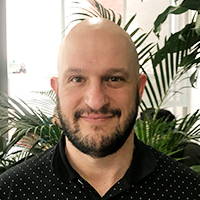 Werleman Tamayo
BI Developer
I'm a very social person, I like to learn new things on a daily basis as well as sharing my knowledge. I like sports, reading and watching good movies. In the past few years, everything that has to do with Business Intelligence has caught my attention.
.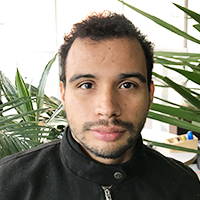 I'm a helpful person, passionate about web development and knowledge. When it comes to hobbies, I love paintball, playing electric guitar, and having random conversations with people.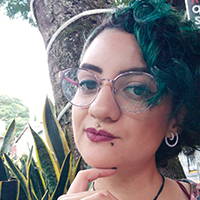 Mia del Mar Muñoz
Customer Support Representative
I'm a cat, video games, and science lover. I like to learn and share what I know with everyone. Even though I can look like a quiet person, I'm very friendly, talkative, and always enjoy meeting new people.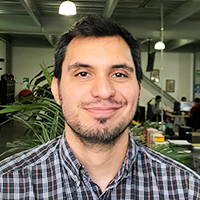 Jhonathan Ramírez
Customer Support Representative
I'm a big fan of cinema, animation, and sword and sorcery fantasy. I love jazz, rock, and electronic music, and I'm an eager D&D geek. I love food, cooking and experimenting with new recipes in the kitchen. I consider that in every aspect of life, one should give their 100%.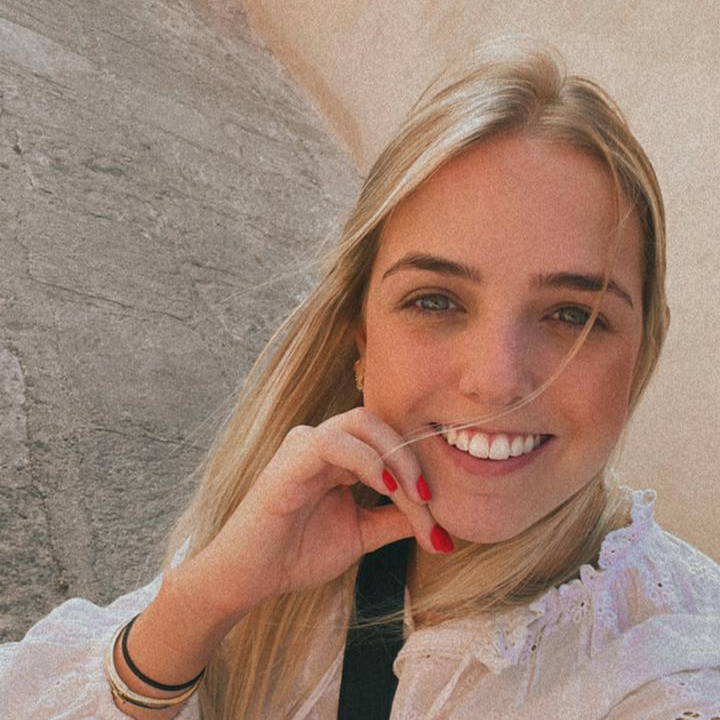 Elena Mejía
Marketing Coordinator
I'm passionate about my work and studies, as well as an enthusiast for gaining knowledge in different areas along the way. I consider myself to be a creative, dependable and hardworking person, capable of handling multiple tasks on a daily basis.
Fabrizio Jaramillo
UX/UI - Graphics Designer

Curiosity, art, and a little adrenaline are adjectives that define me as a person. I'm a graphic designer who loves to express ideas in a simple and effective way. I'm always doing my best to offer people an easy graphic reading.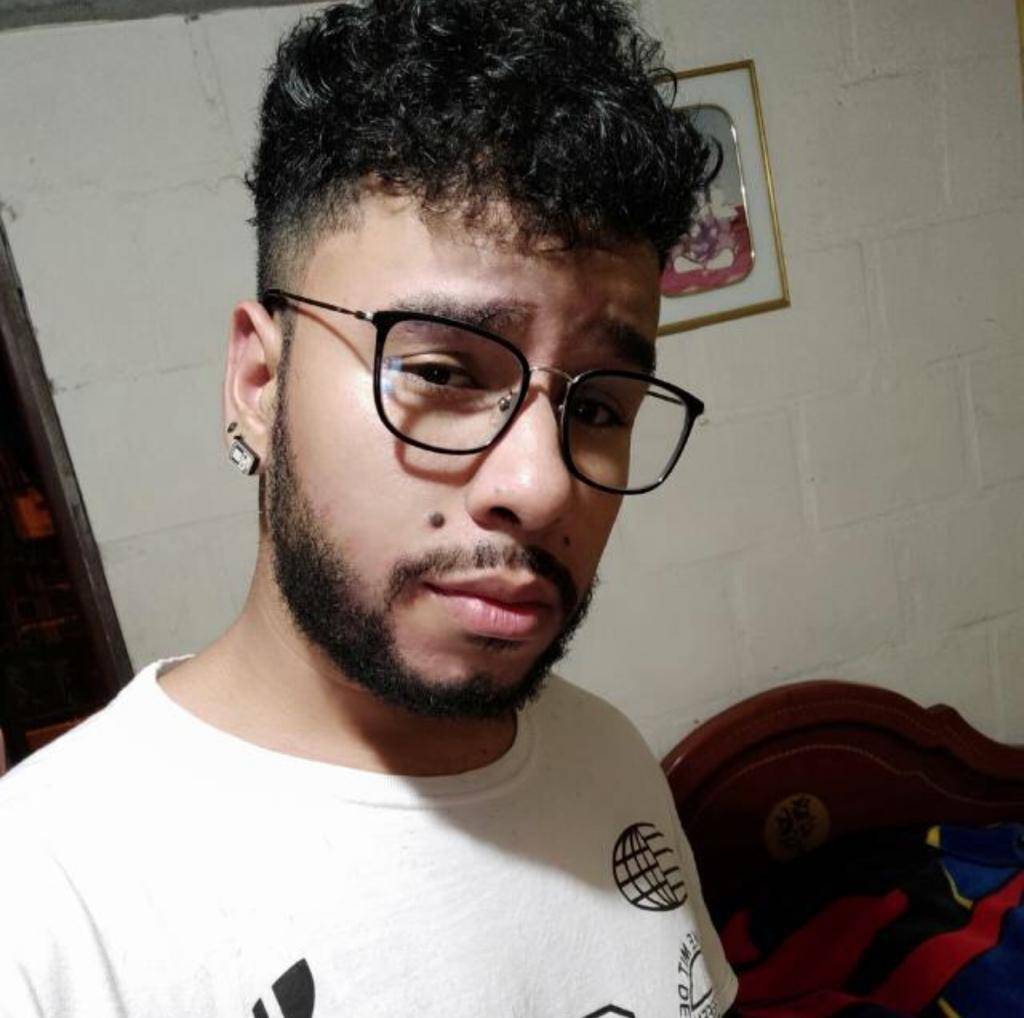 Jonathan Usuga
 Customer Support Representative
I'm the father of two cats, Adcarry is the main character in League of Legends. I like to be surrounded by people and environments which help me to constantly evolve. I always seek to contribute in a positive way to everyone that has been part of my history. I consider that respect and honesty are the key values ​​for any type of relationship, and these are the same that govern my lifestyle.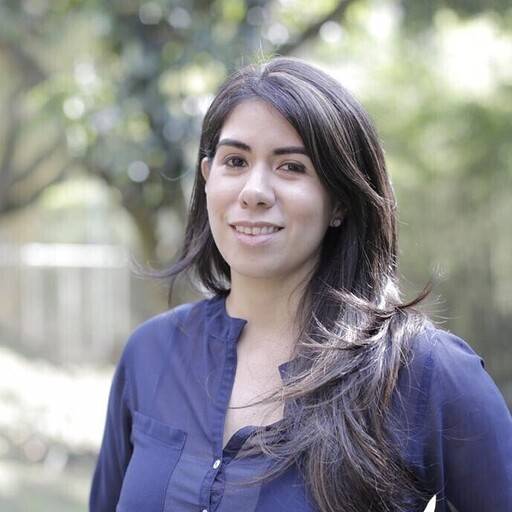 Gina Rojas
Project Manager
I enjoy interacting with different people, discovering new cultures, and the power that a deep conversation has. My biggest passion is music, some genres I enjoy are rock, soul, and jazz, especially if it's live. I'm passionate about traveling and taking pictures. I also have a little cat called Tina Turner, and she is my own full-time dive and smile giver.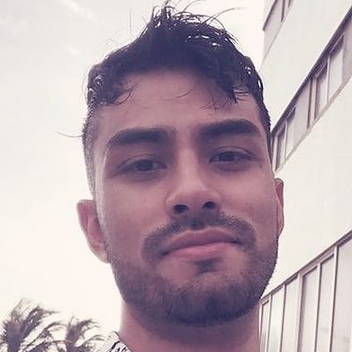 I'm a happy, committed, and responsible person, always willing to serve and learn from others. I'm passionate about software development, enjoy travelling, visiting new places, and sharing with my family and friends.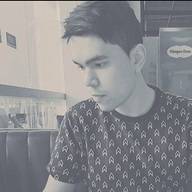 I consider myself as someone who is constantly seeking to learn and evolve, enthusiastic about software development as well as living new experiences and challenges.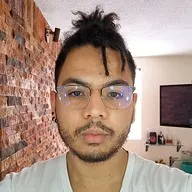 Sebastián Díaz
Customer Support Representative
I like to learn languages and play the piano. I'm self-taught since I can remember and have always been guided by my beliefs and morals. I have a taste for art disciplines such as philosophy and photography.
My definition of happiness is being at peace with what I do.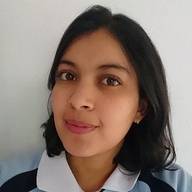 Diana Ruíz
Automation Tester
I like to practice trekking and getting to know new places. I like reggae and rap music, and I'm a huge fan of pasta. I'm passionate about everything that has to do with automated testing.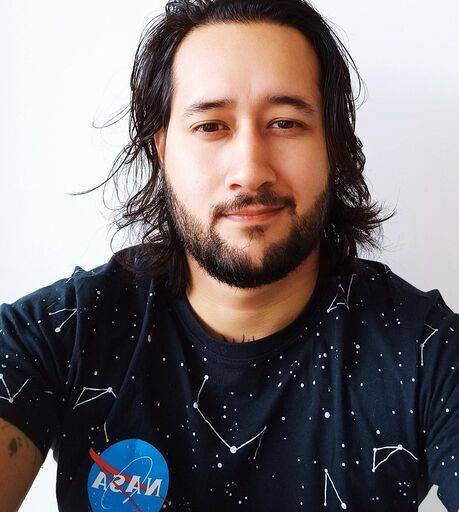 I enjoy riding my bike as well as practicing boxing. My favorite music is reggae, I love coffee and hamburgers. I have been a programmer for five years now, and I'm always passionate about learning new things.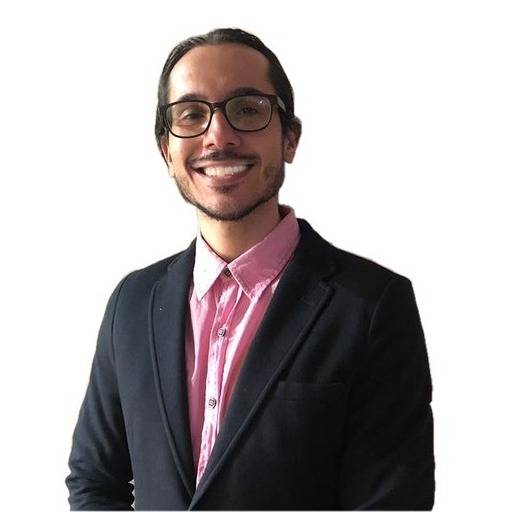 Mauricio Cataño
Implementation Junior
I'm always ideating and imagining something new to work on. I like to spend time close to nature, practice trekking, and enjoy the beauty of the views around my city. I always try to handle any situation with a positive attitude and resolve it reasonably.
I'm focused and working towards my professional development in an industry that I like. The motto in my daily life is resilience. I'm open to sharing and acquiring new knowledge. There is always some new growth, something new to learn.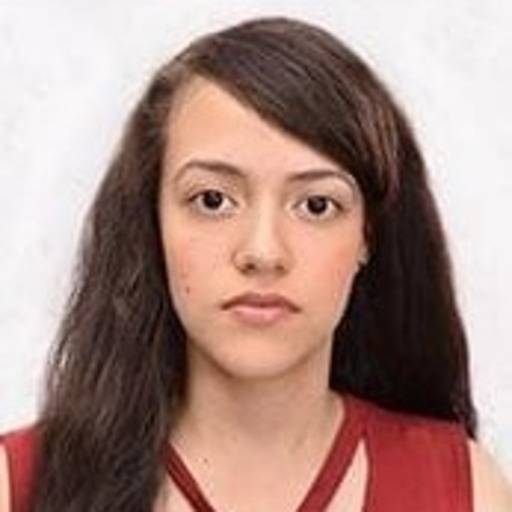 Najabi Giraldo
Customer Support Representative
I'm a curious, committed, and responsible person. I am also passionate about problem-solving regardless of the field of knowledge. I love learning, researching, and improving what I have learned. My efficiency and time management skills make me stand out from the rest.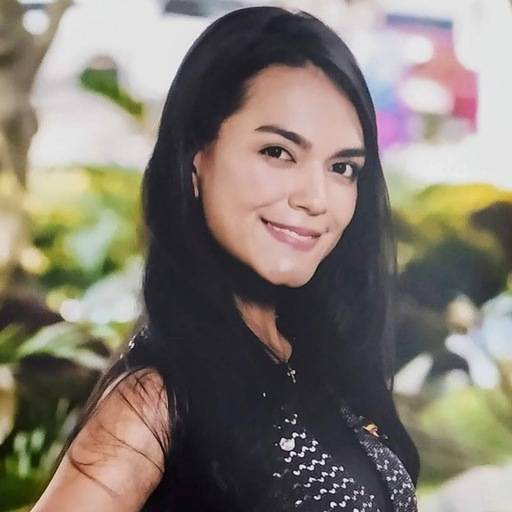 Vanessa Atehortúa
Automation Tester
I'm passionate about nature, animals, travels, as well as scary and science-fiction movies.I enjoy spending time with my family, practicing trekking along with my pet and doing macrame.
I'm a lover and seeker of challenges, learning new disciplines, and sharing my knowledge with others while self-improving myself.
Jorge Villegas
DevOps Architect
I'm passionate and absolutely love technology, software development and process automation.
I'm a mountain bike rider and guitar player born and raised in Medellín, Colombia. During my free time, I enjoy cooking and traveling. I also consider myself to be a social, trusty and collaborative person. I'm set to achieve every goal I propose for myself.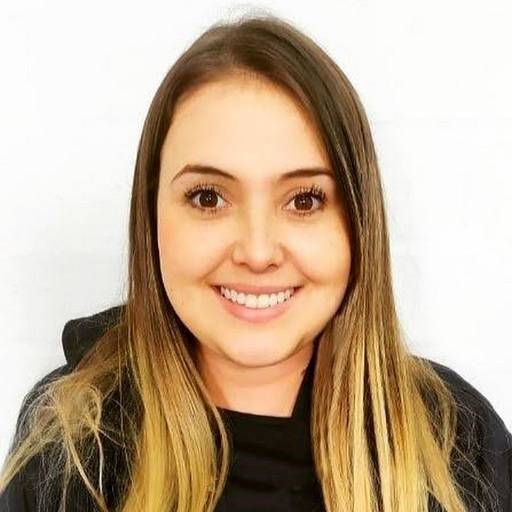 Sara Medina
HR Talent Coordinator
My name is Sara and I'm a psychologist specialized in HR.
I'm passionate about the well-being of others inside organizations, helping team members empower their talent, and taking the most out of everything I do for the budgeted results. I absolutely love when others are happy and fulfilled. I consider myself to be an empathetic, social, and an ongoing person. During my free time, I enjoy riding my bike, going to the movies, watching series, traveling, and a delightful cup of wine.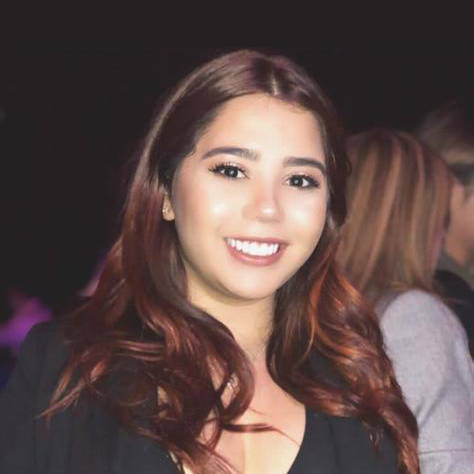 Mariana Clavijo
Project Manager Leader
I'm very passionate about technology and the idea of creating something new everyday.
I really enjoy my job, and always try to learn and experiment new things. Besides that, I enjoy listening to music, having a good conversation, and watching a great documentary!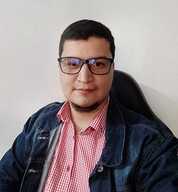 Learning and sharing knowledge are the main reasons I love and enjoy my job. I've always believed that developing is more than a job, it actually becomes a new perspective to analyze life and face difficulties with critical thinking, in order to help us outcome ourselves and fear less changes we might encounter.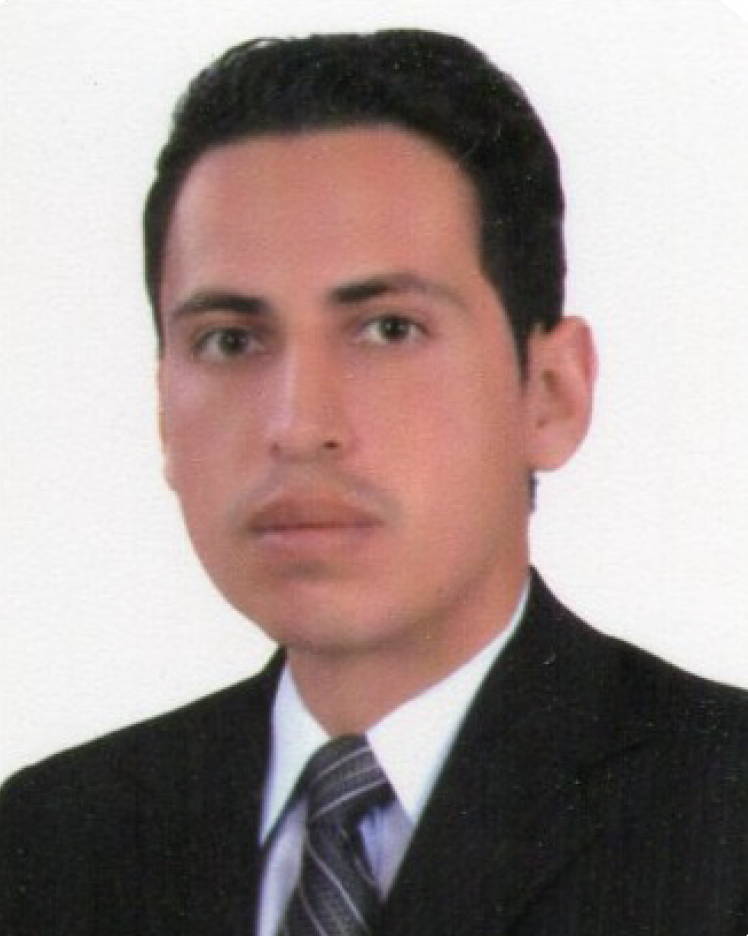 I'm very passionate about sports, especially soccer. I'm also very open to new challenges and that takes me to learn something new every single time in multiple areas. I seek professional challenges as well, in order to improve and do my best every single day.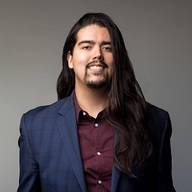 Andrés Toledo
Technical Writer
I have many interests and passions. Creative activities are my thing. I love cooking, art and photography, traveling, being with my people, and many other things. I also love to teach and learn, so anyone who wants to get in touch is welcome to do so. My door is always open!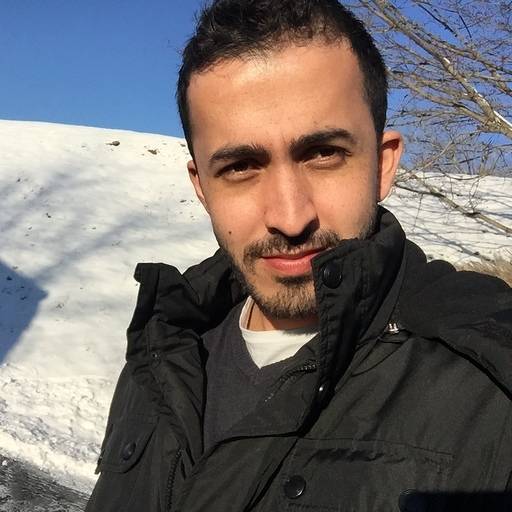 Andrés Suárez
Implementation Specialist

I consider myself to be a nature and animal lover. I love hiking and visiting new towns and countries. I'm one of those guys that wakes up at 5:00 am to work out at the gym, in order to start the day full of energy. I like to watch series, movies, and anime shows. In my free time, I'm also a Pokemon Trainer.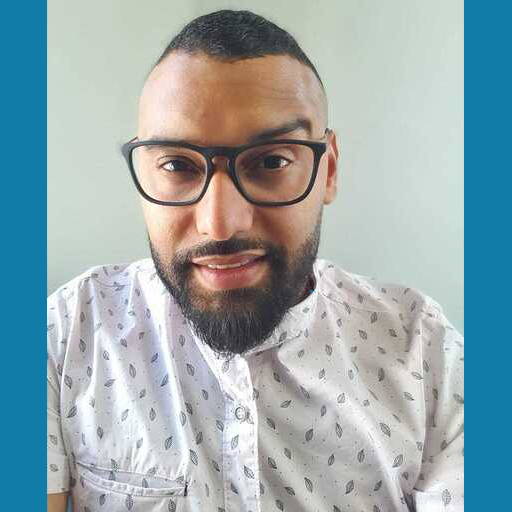 Jose Lopez
Cloud Architect

I'm a systems engineer, certified on ITIL, Kanban, DevOps and AWS. I love the Cloud, especially AWS. In my spare time, I like to ride my bike, enjoy with my family and relatives, read about new technologies and hang out with my friends. I'm one more friend!
Camilo Lopez
Customer Support Representative

I consider myself to be a tech lover, digital transformation passionate, good music listener and kinda audiophile. I'm also a motorsport guy, sometimes I go out for some quick runs (exercise), Cyberpunk and Sci.-Fi culture, and videogames player (one of my biggest hobbies, especially the 'Boomer Shooters' genre). On weekends I study Japanese with some friends.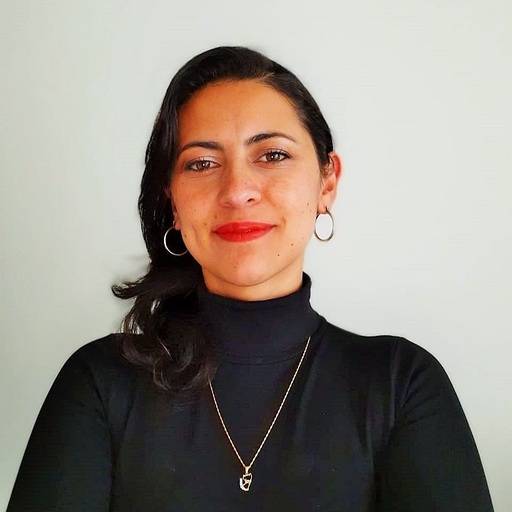 Adriana Forero
Scrum Master

I am a technology enthusiast and enjoy discovering how the world changes with it. I consider myself as a proactive person facing daily challenges in order to help others whenever I can. I really like to laugh, therefore I pursue moments that make me smile, from a chat with friends and coffee to climbing a mountain. Among my favorite de-stressing activities are reading, crafts and arts(especially patchwork), and running.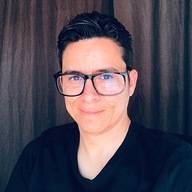 Anderson Ocampo
Customer Support Representative

Helping others and teaching my children, brings me joy. I enjoy reading books and listening to audiobooks and podcasts as well. I love music, especially when I'm driving because it helps me relax. In a way, I also enjoy listening to my own noise. Learning is a driving passion in my life that helps me improve every day.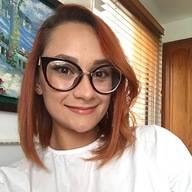 Laura Cepeda
Customer Support Representative

Bringing color and joy to people's lives is what makes me happy. I am a people person who likes to make everyone better and is passionate to see when everyone is enjoying their lives and their achievements.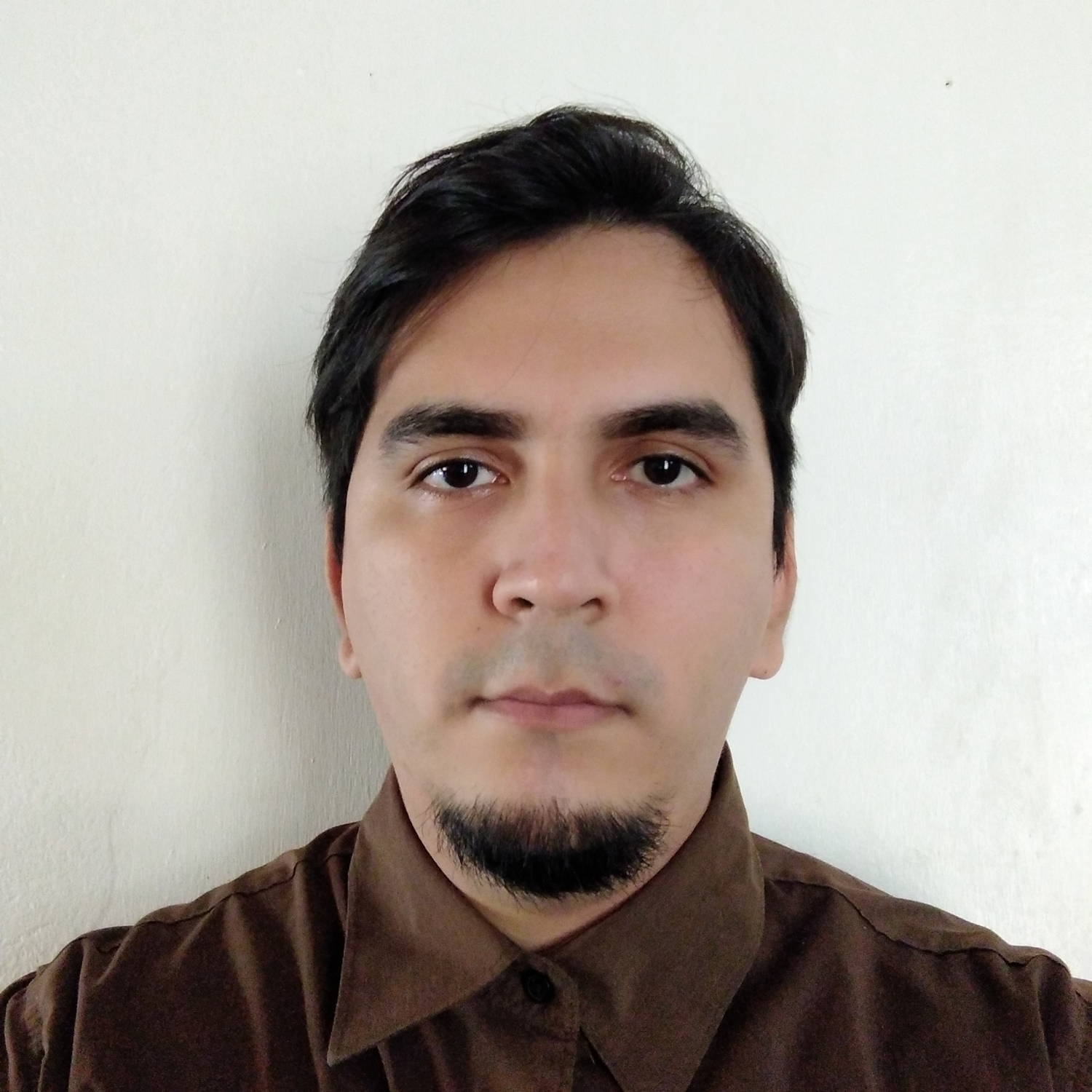 Expert developer in all stages of software development, both Back-end and Front-end. Equipped with a diverse and promising skill set.
Proficient in a variety of technologies, including Java, Javascript, Spring, SQL, React and other languages. Able to effectively self-manage during projects, as well as collaborate in a team environment.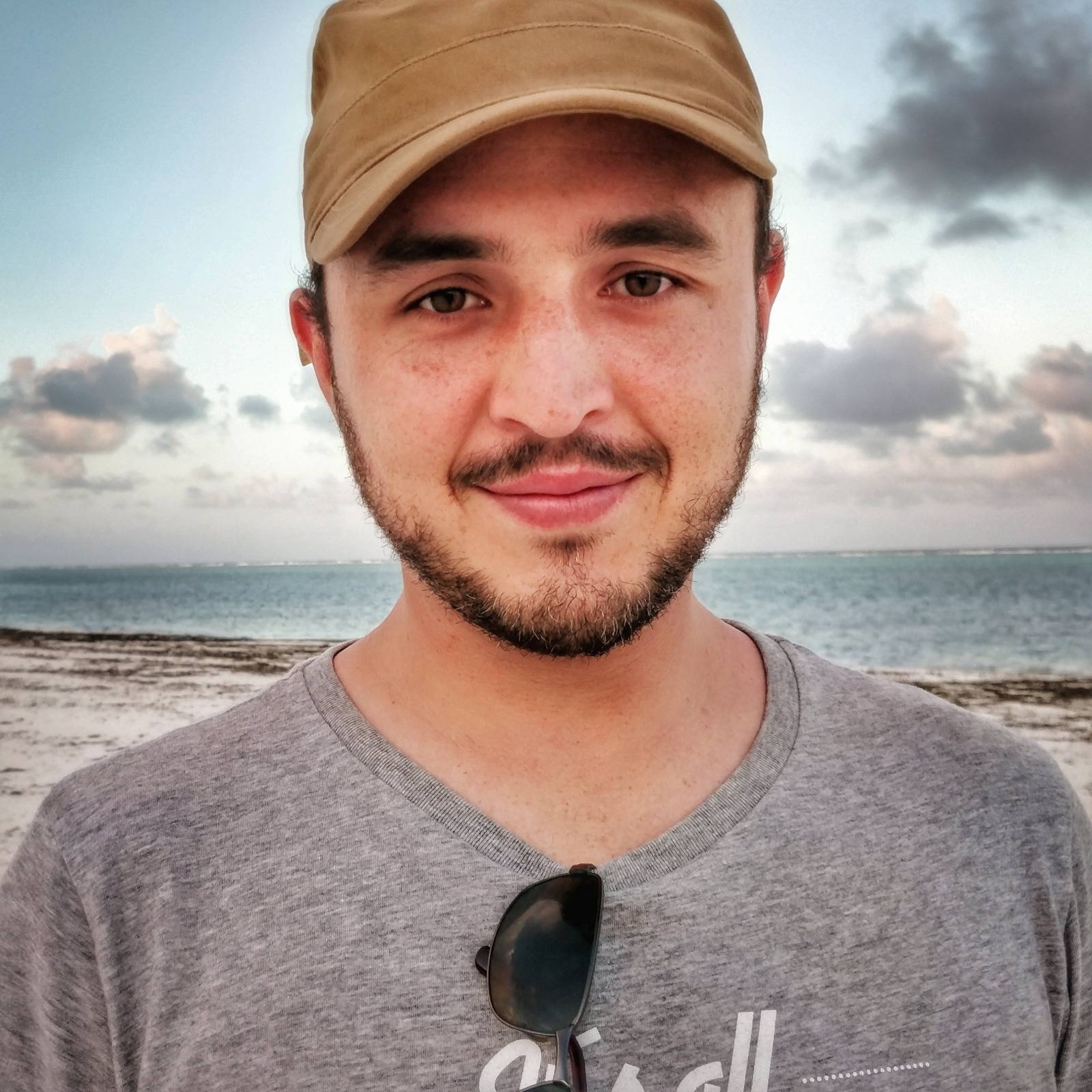 Felipe Aguirre
Lead Data Scientist

I'm a data scientist with eight years of experience transforming organizations through the effective use of data.
I'm passionate about sports, coding, and data. I enjoy discovering new places on my bike and practicing outdoor sports in my spare time.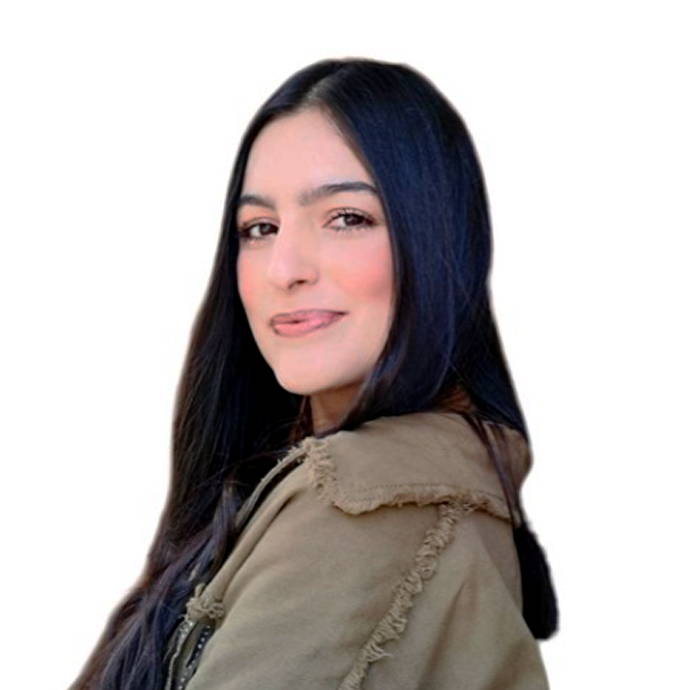 Carolina Rueda
Product Manager

I am an industrial engineer with a master's degree in systems engineering. I am passionate about learning, and my family is my main engine. I love dogs, being outdoors, and getting to know the world.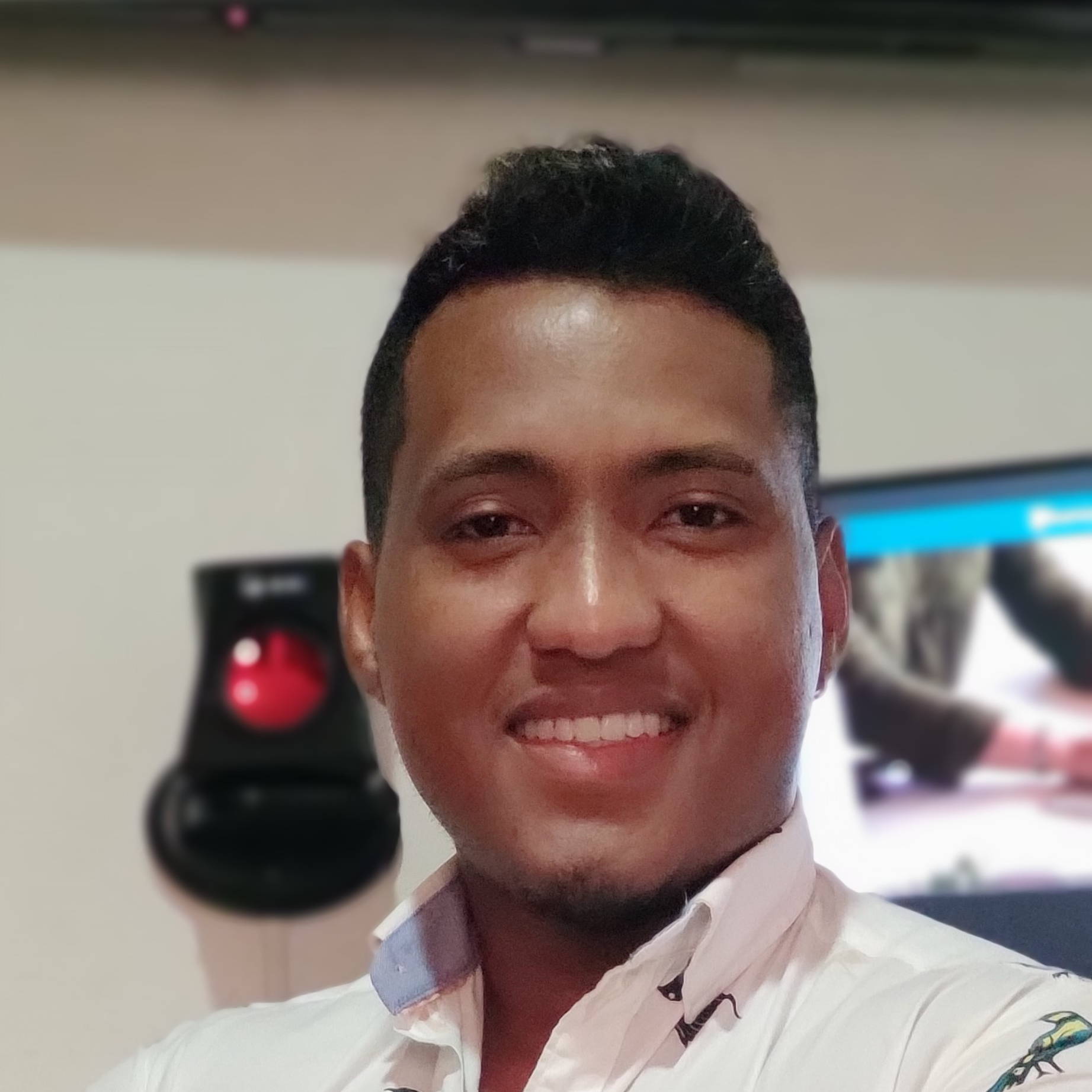 I'm genuinely passionate about software development, videogames, and science fiction movies. One of my highlights is being a good team member, friend, and colleague. I also enjoy working along with my team, getting to know their different qualities while learning and sharing my virtues.

I tend to seek solutions to problems; my creativity helps me be very proactive and find alternatives that positively support my team. I'm very flexible; I can adapt quickly to change, I always try to act respectfully and honestly, and among all things, I love to smile and have fun because life is the most valuable gift God has given me.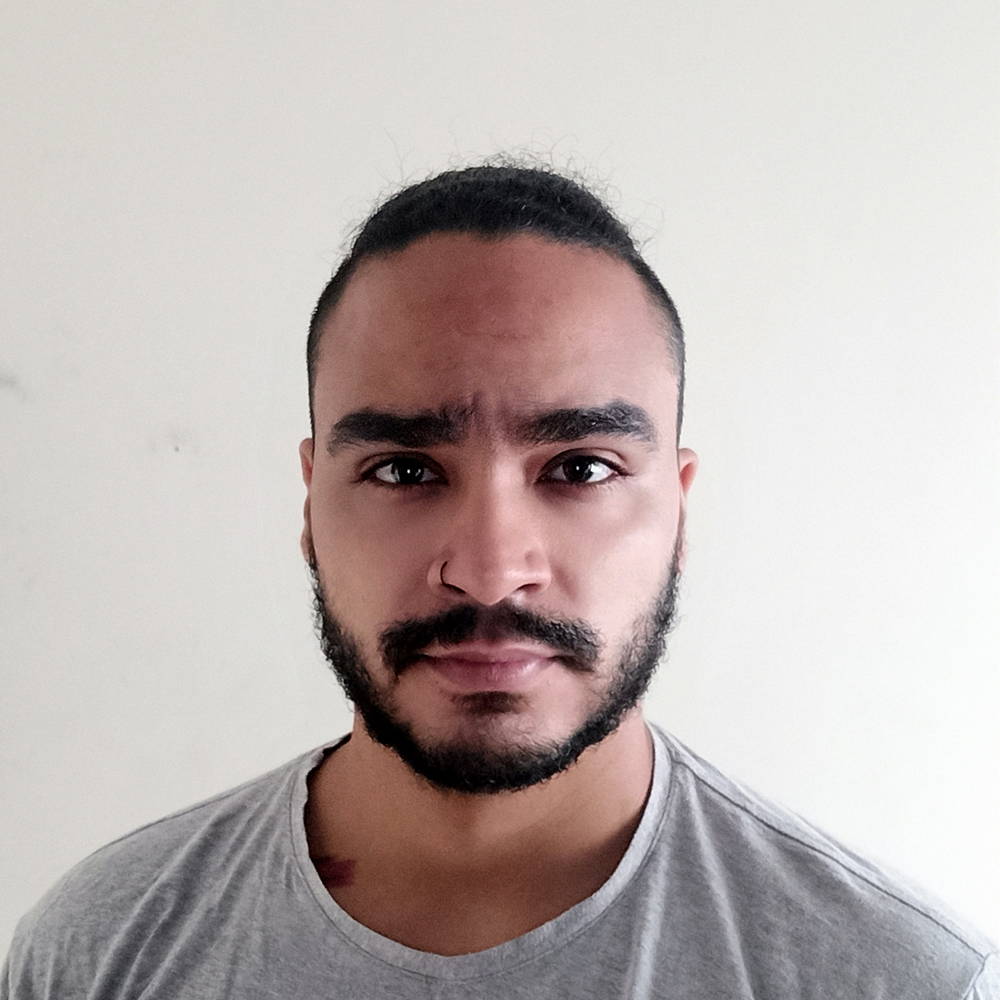 I love developing new systems and improving existing ones; I consider myself a very creative and logical person; I love taking on significant challenges where I can test myself, improve my knowledge, and grow professionally and personally while helping the company grow. I firmly believe that perseverance and discipline are the keys to success; teamwork is one of the fundamental pillars needed to develop and solve a problem.
Felipe Mesa
Sales Executive

At my core, I am a positive individual, always focusing on the good side of things. While I'm also an activator - I like to make things happen - I value the process and the people involved. I care about human connection, exchanging ideas, and good coffee. During my free time, I enjoy exploring new coffee shops and hiking with my wife, daughter, and two dogs.
Meetup Networking
We believe in the power of knowledge and that's why we run Meetups to share with you what we know. Don't wait any longer to see our upcoming events!